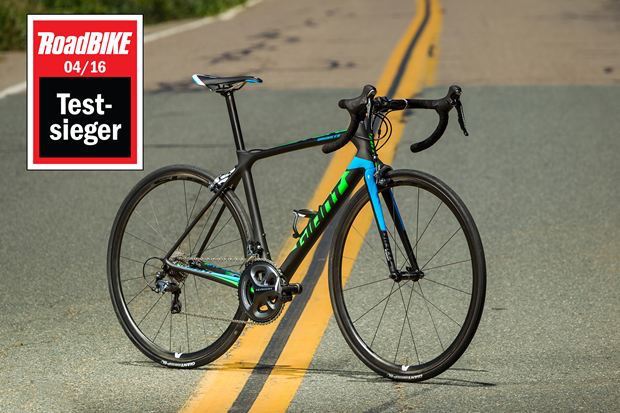 The 2016 TCR Advanced Pro road bike was awarded top honors in a comprehensive group test in a recent issue of Roadbike Magazine, published in Germany, Austria and Switzerland.
Going against an elite selection of 20 top road bikes in its category, Roadbike named the TCR Advanced Pro the lightest and best performing bike of the bunch.
Roadbike noted one of the key factors in the bike's performance is its SLR 1 WheelSystem. 
"These carbon clinchers are very light and stable, and the braking surface functioned well," claimed Roadbike editors. "They make the TCR feel light-footed on the road."
In conclusion, Roadbike editors wrote: "The TCR is well-suited to long rides, and its carbon clincher wheels can make any rider feel stronger. Test winner!"